(Stage) Business Developer - Anglophone Markets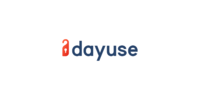 0143493647
www.dayuse.com
Pays :

France

Région :

Département :

Paris

Ville :

PARIS 75009
Description de l'entreprise
Finaliste du Trophée des Futures Licornes (Challenges/EuroNext), Dayuse.com est le leader mondial de la réservation de chambres d'hôtel en journée. La startup parisienne démocratise l'hôtellerie de jour en transformant des établissements haut de gamme en lieux de convivialité et de proximité.
Dayuse.com s'adresse à une clientèle urbaine, nomade et connectée : des voyageurs en escale, des clients corporate à la recherche d'un bureau secondaire, etc. Présent dans 23 pays avec plus de 5000 hôtels, Dayuse.com connait un succès grandissant auprès des hôteliers en leur permettant de générer un revenu supplémentaire grâce à l'optimisation de leur offre.

Découvrez notre vidéo: https://www.youtube.com/watch?v=agxNd3-AViY&t=1s
Description du poste
You will help directly contribute to global company expansion while delivering measurable results against business goals. You will play a part in developing Dayuse.com's presence across several of our most promising English-speaking markets.

With great team mentality and the versatility to work on different markets, you will report to an Area Manager.

Your missions as a Sales Support intern will include:

· Analysis: Contribution to sales and product strategy using KPIs, monthly reporting, and compilation of business reviews
· Business Development: Help in onboarding new hotel partners to Dayuse.com by managing incoming requests and identifying leads
· Account management: optimization, renegotiation, and improvement of a portfolio existing offers
· Interaction with hoteliers by phone and email in order to nuture our commercial relationship with our partners
· Optimization of sales tools including CRM, back office, extranet, and statistics
· Participation in competition monitoring, marketing, communication projects for your markets
Profil recherché
Currently enrolled in a Master 1 or 2 ideally in International Business or Hospitality
Native/fully bilingual English speaker required
French and/or other European languages are a plus
Excellent communication and problem-solving mindset
Goal-driven, hardworking, and tenacious: a true business "hunter"
Ability to organize and prioritize busy workloads
Action-oriented, agile, and fast learner
Background in hospitality is a plus
Sales / commercial experience is a strong plus
Desire to work in an multicultural start-up environment
Additional information:
Full-time internship contract with an educational institution (convention de stage obligatoire) required - no alternance nor pro contract
Location: 9th arrondissement, Paris, France
Start: September, for a length of 4 to 6 months
Compensation: Base + half pass Navigo + half meal tickets
Evolution opportunities possible in a fast-paced, rapidly growing environment !
In compliance with GDPR regulations in place, DAYUSE commits to only collecting information relevant for recruitment purposes and retaining this information for a finite period of time.
By applying for this job offer, the candidate agrees to give his legal consent for the transmission of his personal information.
Contact
Guillaumes Serres