(Stage) International Recruiter Bilingual en/fr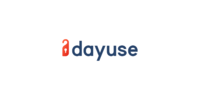 75009, metro Cadet, ligne 7
0143493647
www.dayuse.com
Pays :

France

Région :

Département :

Paris

Ville :

PARIS
Catégorie :

Type de contrat :

Type d'emploi :

Plein temps

Expériences :

Etudiant

Langue :

Anglais(Courant)
Description de l'entreprise
Finaliste du Trophée des Futures Licornes (Challenges/EuroNext), Dayuse.com est le leader mondial de la réservation de chambres d'hôtel en journée. La startup parisienne démocratise l'hôtellerie de jour en transformant des établissements haut de gamme en lieux de convivialité et de proximité.
Dayuse.com s'adresse à une clientèle urbaine, nomade et connectée : des voyageurs en escale, des clients corporate à la recherche d'un bureau secondaire, etc. Présent dans 23 pays avec plus de 5000 hôtels, Dayuse.com connait un succès grandissant auprès des hôteliers en leur permettant de générer un revenu supplémentaire grâce à l'optimisation de leur offre.

Découvrez notre vidéo: https://www.youtube.com/watch?v=agxNd3-AViY&t=1s
Description du poste
Attached to the HR Department, you will directly contribute to various International Recruitment activities:

· Sourcing, selecting, and evaluating candidates for our offices in Paris, New York, and Hong Kong
· Drafting job ads in French and English
· Publication of ads on different French and foreign job boards
· Sorting and preselection of CVs
· Prequalification phone calls with international candidates in French and English
· Participation in both in-person and Skype job interviews in French and English
· Monitoring recruitment activity using dashboards
· Establishment of partnerships with universities, hiring firms, and agencies
· Various HR administrative tasks (monitoring and calculation of HR KPIs, improvement of HR processes, monitoring of trial periods and medical visits, etc.)
Profil recherché
· Must be currently enrolled in a higher education degree program ideally in Human Resources, International Business/Relations, or Hospitality
· Perfectly bilingual/native English required
· Perfectly bilingual/native French required
· Other languages are a big plus
· Familiarity with the digital travel/hospitality industry are a plus
· Affinity for a dynamic multicultural startup environment
· Excellent communication skills, listening capacity, and diplomacy
· Analytical and critical thinking skills
· Curious, proactive, and ready to take initiative
· Mastery of Office Pack and bureaucratic tools
Additional information:
• Contract: Full-time internship (convention de stage) with a university required / no alternance nor pro contract
• Start: September
• Location: 9th arrondissement, Paris, France
• Compensation: Base + half meal tickets + half pass Navigo
• Evolution opportunities possible in a fast-paced, rapidly growing environment !
In compliance with GDPR regulations in place, DAYUSE commits to only collecting information relevant for recruitment purposes and retaining this information for a finite period of time.
By applying for this job offer, the candidate agrees to give his legal consent for the transmission of his personal information.
Contact
Guillaumes Serres