City Buyer Paris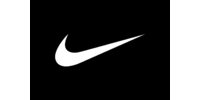 +31646603637
www.nike.com/fr/
Pays :

France

Région :

Département :

Paris

Ville :

PARIS
Description de l'entreprise
NIKE, Inc. does more than outfit the world's best athletes. It is a place to explore potential, obliterate boundaries and push out the edges of what can be. The company looks for people who can grow, think, dream and create. Its culture thrives by embracing diversity and rewarding imagination. The brand seeks achievers, leaders and visionaries. At Nike, it's about each person bringing skills and passion to a challenging and constantly evolving game.
Description du poste
The City Buyer is a key role connecting our buying team at EHQ to Nike' most influential and strategic cities.

The role will be focused on a Paris and the product needed for this city based on their core consumer profiles and the expected Nike consumer experience within this leading location.
You will be responsible for engaging, collaborating and inspiring a team of cross functional experts in order to deliver against the business goals of this store, meet our consumer expectations and assure the Nike Consumer Experience comes to life in a consumer-right and locally relevant way.

The role has three key areas of focus
•Establish a relevant and expertly detailed point of view from the key stores into the Nike Direct buying team.
•Emersion into the store ecosystem in order to leverage the insights of door staff, consumers, competitors and environment.
•Lead the Nike Direct strategy with a detailed focus on the key categories, power franchises and brand intiatives within a key global store.

Responsibilties include (but are not limited to):

•As the city expert you would be expected to have a detailed knowledge base of the city itself to ensure the right product lands each season through the buys.
•A strong understanding of the buying process and an ability to foresee local and global fashion trends well in advance of them hitting the high street would also be a key skill.
•Identifying key product business driving opportunities from your research and knowledge of the store and the consumer to enhance the business needs.
•Feeding your relevant findings into the EHQ buying teams to inform of key needs and opportunities for the coming buy 12 months in advance.
•Fine tuning of plans and buys with suggested changes made in collaboration with the EHQ buyers.
•Cultivating a deep knowledge and understanding of the business through the local consumer lens.



You will lead, drive, orchestrate and or facilitate:
•Seasonal and city relevant feedback inline with the Nike Direct merchandising game plan.
•Weekly business review to facilitate recommended trading actions.
•Consumer and territory deep dives to identify the right product opportunities for the store.
•Ensures best practices are leveraged across Geo as well as categories and functions.
•Relevant membership actions for the store through the lens of product.
Profil recherché
Requirements for the position include:
Minimum ----years of buying experience within a comparable retailer.
Requires a bachelors degree in merchandising, buying or a related field.
Goes without saying …….
You are a compelling story-teller and truth sayer: you can delve into a sea of information and distill it to its core. In other words, you have excellent orla and written communication skills.
You have an ability to focus on what matters: you spend your time where it is most impactful and business focused and have a well honed ability to produce on time quality deliverablesin a deadline driven environment.
You love you team and are highly collaborative: you are not concerned with owning but rather ravish leading, driving and motivating teams to deliver.
You have next level stakeholder management skills: you align people quickly and effectively in order to make it happen.
Curiosity is your middle name: you ask the right questions and are skilled at consolidating and analyzing data from multiple sources to find the relevant problem and a thoughtful solution. You're strategic.
You have passion: A positive, energetic attitude with a passion for digital, retail, sport, fashion.
You thrive on challenges and enabling the team to win.
Contact
Léonie Havekes