Conseiller(Ère) de Vente en Alternance (f/h) – Programme en Anglais – Ime Lvmh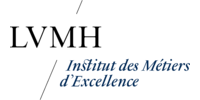 www.lvmh.fr/talents/ime/linstitut-metiers-dexcellence-lvmh/
Pays :

France

Région :

Département :

Paris

Ville :

PARIS
Catégorie :

Type de contrat :

Type d'emploi :

Plein temps

Expériences :

Etudiant

Langue :

Anglais(Courant)
Description de l'entreprise
In 2014, LVMH created the Institut des Métiers d'Excellence (IME), a vocational training program that allows the Group to ensure the transmission of its unique savoir-faire and promote careers in traditional craftsmanship, creation and sales métiers.
Description du poste
Follow a one-year vocational training course entirely in English as a Client Advisor apprentice* in one of the LVMH Maisons: Louis Vuitton, Berluti, Fendi, Céline, Givenchy, Kenzo, Marc Jacobs, Rimowa, Guerlain, Parfums Christian Dior, Make Up For Ever, Bulgari, Chaumet, TAG Heuer, Hublot, Fred, Le Bon Marché or Sephora's store in Paris or its suburbs and in our partner school EIML Paris 35, Quai André Citroën 75015 Paris, from September 2019 to July 2020.

The IME Client Advisor full English training program will allow you to:

1-Follow an unprecedented teaching on the know-how of retail positions, with real-life situations and learning through experience, coupled with an English-language course and practical training in the LVMH Maisons' stores.

2.Participate to IME Master Classes, organized in the LVMH Maisons, about sales excellence in the luxury sector and customer experience know-how, with visits to stores and talks with sales experts.

3.Pass a Level II RNCP Certificate, accredited under the French Ministry of Employment and delivered by our partner school and the Certificate of Excellence from the IME.

4.Develop your employability in luxury retailing and client experience.

As a Client Advisor apprentice, you will welcome, advise and foster loyatly among our clients. The apprenticeship rhythm will be: 2 days at school and 3 days in the store.
Profil recherché
You must have completed a two-year technical or university degree (BAC +2) or a three/five-year university degree (in arts, social sciences…).

You are enthusiastic, service orientated, passionate about luxury and sales, results orientated and have a proactive and positive attitude.

A fluent level in French and English is mandatory, the knowledge of another language is an advantage!

(*) Apprenticeship contract (contrat de professionnalisation): According to the French law, you must be under 26 years old or be over 26 and unemployed - registered at Pôle Emploi - or recognized as a worker with a disability.