Emei IT Support Technician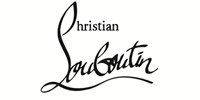 eu.christianlouboutin.com/fr_fr/
Pays :

France

Région :

Département :

Paris

Ville :

PARIS
Catégorie :

Type de contrat :

Type d'emploi :

Plein temps

Expériences :

2 à 5 ans

Date début :

September 2019

Langue :

Anglais(Courant)
Description de l'entreprise
Christian Louboutin opened his first boutique in Paris in 1992. An artist and craftsman with a true passion for shoes, his designs are unique and instantly recognizable, thanks in part to their signature and now trademarked red lacquered soles. The collections for both men and women combine wit, glamour, elegance and technical proficiency like no other. 2014 welcomed the launched of Christian Louboutin Beaute with its first nail colour, Rouge Louboutin. The collection has continued to diversify since then with the launch of lip in 2015, fragrance in 2016 and more recently a wonderful eye collection in 2017. With an extensive range of collections, Christian Louboutin now counts more than 130 boutiques globally.

Our people are at the heart of our brand.
We celebrate individuality and allow the freedom to have responsibility, autonomy and creativity within your role. Our colleagues have in common the passion and dedication to our Brand, and its continued success.

We live by our values:
We are down to earth – we stand with authenticity, integrity and respect. We have passion – we drive our business with agility, commitment and care. We have happiness in all that we do – we collaborate with positivity, open-mindedness and fun. We work with inspiration – we envision the future with confidence, creativity and freedom.
If the shoe fits, walk with us…
Description du poste
Overview and purpose of role:
As an IT Support Technician at Christian Louboutin, you will be in charge of supervising all requests, incidents, level 2 requests across multiple locations which provides IT support to all EMIE boutiques, and Corporate users. You will guarantee the level of satisfaction of users of the main software.

Key Responsibilities of the role:

oProvide technical and application support to our users for all solutions within the organization technology suite of services including back-office HQ and store applications, point-of-sale, sign/tag software, networking, etc.
oProvide hardware service and support for Retailer equipment including servers, computers, network, and point-of-sale.
oProvide Level 2 technical support to our users when escalated from the Level 1 Help Desk team and escalate to higher Levels Management when required.
oProvide users with service that includes remote and on-site field support in Retail supermarkets.
oProvide basic application training to our users for the Retail Technology suite of services.
oProvide users with counseling, advice, and recommendations on technology solutions and services.
oParticipate in boutique project such as New/Remodel Store Installations/infrastructure deployments
oDeliver on standards to open or complete boutique IT project activity by required dates
oClearly document all issues according to ticket logging and problem management requirements
oEffectively identify, communicate, and mitigate risk to project deadlines
Profil recherché
Skills and Requirements:
In order to deliver the main responsibilities of the role, you will need the following skills:
Technical skills:
With a higher education in computer science school or computer university course.
A previous experience in the IS of a retail company in a plus.
Knowledge of other software Office 365, Exchange, Active Directory, Networking and Systems infrastructure is a plus
Previous support experience of IT services for a large organisation.
Strong experience in Desktop (2nd-3rd line) / IT Support teams
Functional Skills:
Experience with Enterprise Applications Sage, ERP, Cegid (or similar POS), Salesforce (or similar CRM)
Knowledge of Columbus, Y2, M3 Infor (or similar ERP) is preferred
Soft skills:
Rigor and organization with a strong service orientation.
Excellent attention to detail, in order to support the needs of the business and to provide a polished and professional service.
Honest and transparent.
Motivated and committed with a 'can do' positive attitude.
Proactive, dynamic and have a willingness to learn and develop.
Must be comfortable with change and willing to adapt as required to the needs of the business.
Must be punctual and reliable, able to perform tasks within the required time-frames.
Must adhere to Company policies and procedures at all times and act with a sense of corporate responsibility, representing the brand appropriately at all times, including on social media.
Open-minded to diversity internally and externally – ready to work with different people with respect and without bias.
Someone who uses initiative with a hands-on approach and is able to prioritize.
Stands with authenticity, integrity and respect. Ability to handle personal information with the upmost discretion.
Passionate about her/his own career development and self-awareness of areas of improvement.
Strong communication and interpersonal skills.
Able to inspire the team: envision the future with confidence, creativity and freedom.
Team player – able to collaborate with positivity, open-minded and fun.
How will success be measured?
You will have objectives and we expect you to be curious, to stick to company processes and culture and to achieve on time and efficiently your goals.
We expect you to anticipate and rise any difficulty you could have before it starts to be a problem.
The IT Manager will be expected to provide you with ongoing appropriate feedback to support your improvement where necessary and appropriate as required.
You are a team player, however able to work alone and come up with ideas and solutions. You have a desire to roll your sleeves up and get your hands dirty and be involved in all areas of the IT department. You will work with integrity and trust and be a credible partner for the IT Manager and the wider business.