Intern Assistant Retail Merchandising And Buying Emea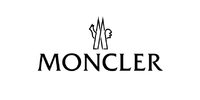 9 rue du Faubourg Saint Honoré 75008 Paris
www.moncler.com/fr/
Pays :

France

Région :

Département :

Paris

Ville :

PARIS 75008
Catégorie :

Type de contrat :

Type d'emploi :

Plein temps

Expériences :

Etudiant

Date début :

Juillet 2019

N° de référence :

ST.MERCH/EMEA/FASHIONJOB

Langue :

Anglais(Courant)
Description de l'entreprise
Founded in Monestier de Clermont, Grenoble, France, in 1952, Moncler is now based in Italy. Over the course of the years the brand has teamed style with ongoing technological research which harnesses the knowledge of mountaineering experts. Moncler collections combine extreme needs with day-to-day city life. In 2003 Remo Ruffini took over the company of which he is now Chairman and CEO. Moncler directly produces and distributes it's own clothing and accessories collections, through its direct boutiques and the world's most exclusive department and multibrand stores.
Description du poste
MONCLER is looking for a 6 months intern to join the EMEA Buying Team.

The main mission will be :
-Stores support regarding their transfer request and management
-Stock optimization between the stores considering their performance and the alignment with the Retail Strategy
-Weekly analysis and performance reports creation
-Competitors analysis
-Support during the buying sessions in Milan : analysis, buying files preparation, orders input....
Profil recherché
Business or Management school curriculum with a first internship realized ideally in the Luxury and Retail industry
Autonomous and Initiative approach
Rigorous and analytical (advanced level of Excel is a must)
Fluent in English (written and oral)
Product sensitivity and passion for Luxury and Retail
Contact
HR DEPARTMENT