Knitwear Designer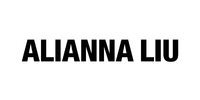 www.aliannaliu.com
Pays :

France

Région :

Département :

Paris

Ville :

PARIS
Catégorie :

Type de contrat :

Type d'emploi :

Temps partiel

Expériences :

2 à 5 ans

Langue :

Anglais(Courant)
Description de l'entreprise
Alianna Liu was founded in 2018 in the city of Paris. Our company aiming a global luxury women's fashion market with plans to create outfits. Starting from European to the Asia Pacific market. The concept around our brand is on re-defining the meaning of luxury wear by creating original, unique, and high-quality products that can cater to the evolving taste of luxury buyers and high-spending fashion enthusiasts all around the world.
Description du poste
The knitwear designer will design knitwear collections for women wear; translate the creative director visions inputs into knitwear designs.

Product management; experiments and propose the yarn and stitching research with the accurate workshops and factories, manage the design development process through to final approval and production of samples, ensure set timescales are adhered to in conjunction with the creator and work closely with development and production team to have an understanding of costs and making process.

Collaborate cross-functionally with the creator; participate to the factories selection based on their skills and specialties and review, according to their cost, quality, minimum quantities, production schedule.

Establish long-term mutually beneficial relationships and partnerships with factories.
Profil recherché
3 to 5 years experience working with knit designs
A fashion degree
Candidate should have an extensive knowledge of fashion history, temporary fashion and a clear understanding of ALIANNA LIU DNA.
Working knowledge of Adobe illustrator and Photoshop for mock-ups
Extensive technical knowledge of yarns, stitching, patterns and all technical dimensions.
Must have excellent communication skills as well as high attention to detail. Ability in working with cross-functional teams and interacting with a diverse group at all levels.
Highly organized, ensure deadlines are met, positive can-do attitude, inquisitive and have good initiative.
Must have the ability to ensure the expansion and the consistency of the Knitwear collections through a clear brand vision and a constant dialog with the creative team.
Must have the ability to adapt to frequent change and a high-pressure environment.
Recommandations
Send your resume and portfolio (including hand drawings and technical drawings)