Product Development Intern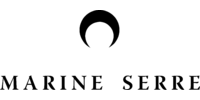 www.MarineSerre.com
Pays :

France

Région :

Département :

Paris

Ville :

PARIS 75019
Catégorie :

Type de contrat :

Type d'emploi :

Plein temps

Salaire :

577,50

Expériences :

Etudiant

Date début :

2 September

N° de référence :

20180315
Description de l'entreprise
Marine Serre is a young brand based in Paris that started to gather international visibility in Spring 2017. Stockists include Dover Street Market, Opening Ceremony, SSENSE and SPACE Nordstrom. For consolidating and continuing our current pace, we are per direct in need for a skilled Product Development Intern.
Description du poste
Responsibilities include:

1: Assisting our Development and Production team.

2: Running errands for our Development and Production team.

3: Data entry and administrative duties for our Development and Production team.

4: Completing research projects over manufacturers and potentials for product development potentials, and over production and development requirements with suppliers and manufacturers.

5: Preparing shipments and packing lists for manufacturers, working closely with our logistical assistant.

6: Organising the product development room.

8: Liaising with the other MARINE SERRE departments (materials, production, design, sales, financial, PR, studio) on internal projects.
Profil recherché
The position is only available for a full six month period. Those available for a shorter period have no need to apply, and a previous experience in a fashion brand is another absolute requirement.

Interns should speak either French or English fluently, with proficient knowledge of the other language a minimum. Knowledge of Italian, Portuguese, Slavic langauges, or Turkish are assets.

Potential interns with an educational background in product development related (product management, etc.) studies are preferred candidates. Candidates with a fashion management degree are encouraged to apply as well.

The selected candidate will be given simple data-entry tasks next to significant and far-reaching responsibilities.

Overall, we require:

- strong organisational skills and general rigour;

- an energetic, hands-on attitude;

- attentiveness to all things, following work to the end;

- a passion for fashion and the work of Marine Serre;

- experience with Office Suite, especially Excel, with Indesign being a strong plus;

- experience with professional e-mails;

- knowledge of textiles, fabrics and production processes;

Finally, it is crucial that the candidate enjoys working for a new brand in a (post)start-up phase. This means the opportunity for rapid professional growth, and a thrilling environment that constantly poses new challenges. However, it also demands a high degree of flexibility, tact and self-confident insight in the needs of our enterprise, as well as the willingness to pick-up a wide range of unscripted tasks.

We stimulate spirited but well-worked motivation letters of 350 words max. we further require a CV of one page max.

Convention de Stage is obligatory!
Contact
Andrea