Responsable Produit Jack & Jones France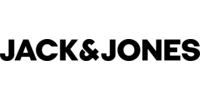 www.jackjones.com
Pays :

France

Région :

Département :

Paris

Ville :

PARIS
Description de l'entreprise
About JACK & JONES

JACK & JONES is quality fashion for young men. It sells through over a thousand JACK & JONES stores across 38 countries and thousands of wholesale partners around the world.

JACK & JONES came out of a love for denim. It was born in 1990 and jeans are still the core business.

JACK & JONES works to enrich the heritage of authentic jeanswear by respecting the history, while pushing the craft on through innovative treatments and designs.

But there's more to it than jeanswear. Today the brand covers the many facets of a man's wardrobe. From his playful youth to his need for timeless silhouettes.

With 7 different looks: Young, Utility, Tailoring, Contemporary, Heritage, Authentic & Basic all the guys can dress for every occasion. Always keeping the quality fabrics and treatments in focus remaining one of the most competitively priced brands.

JACK & JONES is part of the worldwide fashion company BESTSELLER.
For more information, please go to www.jackjones.com or www.about.bestseller.com.


Looking forward to meeting you soon !
JACK&JONES France
Description du poste
​Retail Product Manager - JACK & JONES

Do you thrive in a dynamic and creative organization? Are you passionate about fast fashion denim menswear and want to be a part of developing our retail chain?

We are looking for an experienced Retail Product Manager to accelerate with us on our journey within the development of our JACK & JONES chain in France.
​
The department

At JACK & JONES, we believe that our people are the core of our business, and we are continuously working on strengthen our denim brotherhood by assuring strong teams in each country.

You will be a part of our retail team reporting to our Country Retail Manager. Together with a selection of buyers and in close cooperation with our Own stores operation, VM department and business analyst you will be responsible assuring the best performance through our assortment in our retail chain.
​
The job

Your position as a Retail Product Manager is thriving the business by being the link between our partners and our product department, you secure the best monthly product strategy for each of JACK & JONES looks.

You go hand in hand with our own store operation, to achieve the most spot-on collection in the entire chain.

By being close to the consumer and be capable of spotting Top 10 trends you ensure that we have the most inspiring yet commercial assortment in the stores.

Besides that, you are on top handling the most optimal goods flow and analyzing the performance of our different lifestyles in the stores.

You are very close to the market to spot the gaps that we should react on. Your constant feedback to the headquarter in Denmark will be determining for the positive development of our collections.
Among other things the position will also consist of the following:

-Preparing, executing and analyzing the best buying strategy per Look in close cooperation with our partners
-Be present in the partner stores all over France to define the needs of the consumer and how to optimize the product package
-Have a continuous insight in product development and gaps to fill to assure the best product mix.
-Constantly analyzing the chain to define how to improve the product mix in the stores
-Participating in buying sessions in Denmark and transmit the key-orders to our partner organizations
-Synchronize with our own store operation and give constant feedback to our HQ in Denmark about performance and needs in the French market

The Package

Competitive Pay and Benefits Package
A guarantee for both personal and professional development
An existing workplace with a young and dynamic team
Challenging and variated tasks – two days are never alike
​
The opportunity to work closely with many different people and cultures
This position will involve travelling.
The primary workplace will be in Paris, France.
We look forward to hearing from you.
Please send us your application and CV as soon as possible and no later than August 20th 2019. We process applications and invite for interviews on an ongoing basis. The position will be closed when we have found the right candidate.
​
Profil recherché
Qualifications
Fashion know-how from the French market
Education within Business Administration is highly appreciated
Excellent skills in Excel
Solid business understanding
Analytic mind-set as well as solid numeracy
Experience from similar position is an advantage but not a demand
Fluent in English and French, written and spoken
​
Personality
You are social, outgoing and fashion is a part of your DNA. You thrive on developing working relationships. You have an analytic and innovative approach to your work, which makes you able to spot new solutions. With the department's goals and deadlines constantly in mind, you work determinedly with great focus on solving your tasks in the best possible way. You are characterized by a structured and detail-oriented work effort, and you are able to establish a natural credibility in your function. You have strong communication skills and are capable to convey complex situations and problems to easily understandable.
​
Contact
Paul VICTORIN & John REYNAUD