Training & Client Experience Manager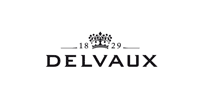 www.delvaux.com
Pays :

Belgique

Région :

Bruxelles

Département :

Bruxelles

Ville :

BRUXELLES
Catégorie :

Type de contrat :

Type d'emploi :

Plein temps

Expériences :

5 à 10 ans

Langue :

Anglais(Courant)
Description de l'entreprise
Fondée en 1829, la maison Delvaux est la plus ancienne maroquinerie de luxe au monde. Le succès de ses collections tient au savoir-faire exceptionnel, au choix des cuirs de la meilleure qualité et à un design d'une élégance à la fois intemporelle et contemporaine.
Description du poste
MISSION:

The Training & Client Experience Manager creates and supports a comprehensive global strategy to enhance the interaction of the Maison with its contacts and clients. Reporting to the Commercial Director, the Manager leads the efforts to convert insights and ideas into actions with a creative approach to define the entire Delvaux customer experience. On a practical level, their role is to provide tools and features to create immersive, personalised, long-term customer relationships, with the ultimate goal of delivering a consistent message across all regions. In close collaboration with local and regional teams, the Training & Client Experience Manager works and coordinates projects cross functionally across departments.



RESPONSIBILITIES:

• To illuminate, build and nurture pathways to excellence - redefining the Delvaux shopping experience across all channels of our retail network.

• Build strong partnerships with local retail managers, key stakeholders, and Sales Advisors.

• Communicate and help lead best practice sharing back to regions and lead markets

• Research, lead and coordinate competitors activities related to the retail experience.

• Implement and manage a signature in-store experience with input from the Marketing Team and Artistic Direction (music, packaging, communications tools, gifting, scent, uniform etc.).

• Manage training budget and ensure correct invoicing of selling tools to each subsidiary.

• Receive and synthetize the feedback related to training and client experience from retail teams and share centrally, work with related departments to solve issues.

• Personalised service fine-tuning and implementation (hot stamping, painting, made to orders process).

• Oversee and respond to online and general customer complaints and feedback.

• Advise on the handling of After Sales Service and quality complaints.

• Analyse and advise regional teams on mystery shopping results.

• In their training capacity; the Manager is primarily be responsible for developing a training pathway strategy and subsequently driving its implementation together with regional teams. A key objective will be the implementation of a digital learning strategy and associated platform.

• The Training & Client Experience Manager supports the Regional Merchandisers in all areas of the product training strategy and works/travels independently to deploy this mission to staff within all corners our retail network.

• Analyse, evaluate, support, deliver, review and improve the sales training strategy, for all training categories, which are essentially product, brand, and selling skills.
Profil recherché

• At least 5 to 8 years of experience in fashion and/or luxury goods retail.

• Demonstrated appreciation and understanding of the importance of customer care as a function of the business.

• Demonstrate a can-do attitude in every situation.

• Lead by example.

• Keen understanding of luxury client attributes needs and expectations.

• An excellent sense of organisation and attention to detail.

• Computer literate (Excel, PowerPoint etc.).

• Outstanding interpersonal skills and ability to build and maintain relationships in all scopes of business.

• Autonomous self-starter and confident decision-maker, able to work independently and as part of a team.

• Excellent English written and verbal communication skills.

• Working knowledge of written and spoken French is necessary. Fluency in at least one other foreign language would be a distinct advantage.